SAFETY FIRST
Our company has been certified as per ISO 45001:2019.

We have all the relevant licenses and permits for operations and use of high risk machinery, tools and devices.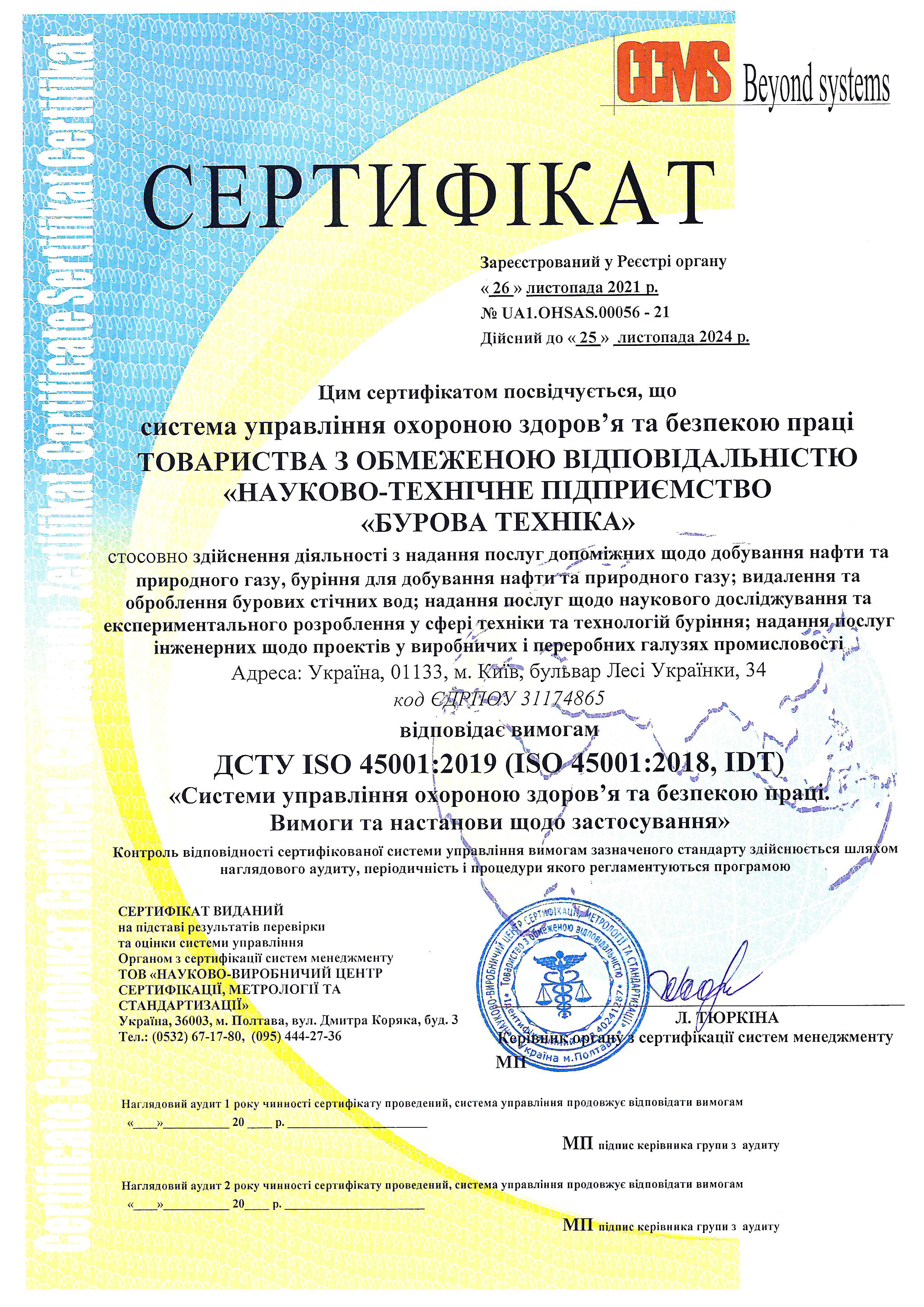 Our health and labour safety policy:
keeping up the professional excellence;

permanent monitoring of technical operations and processes;

regular trainings, drills and skill improvement sessions on health and safety issues;

cutting down on events and elements that can endanger employees' health;

updating and improvement of health and safety management system.